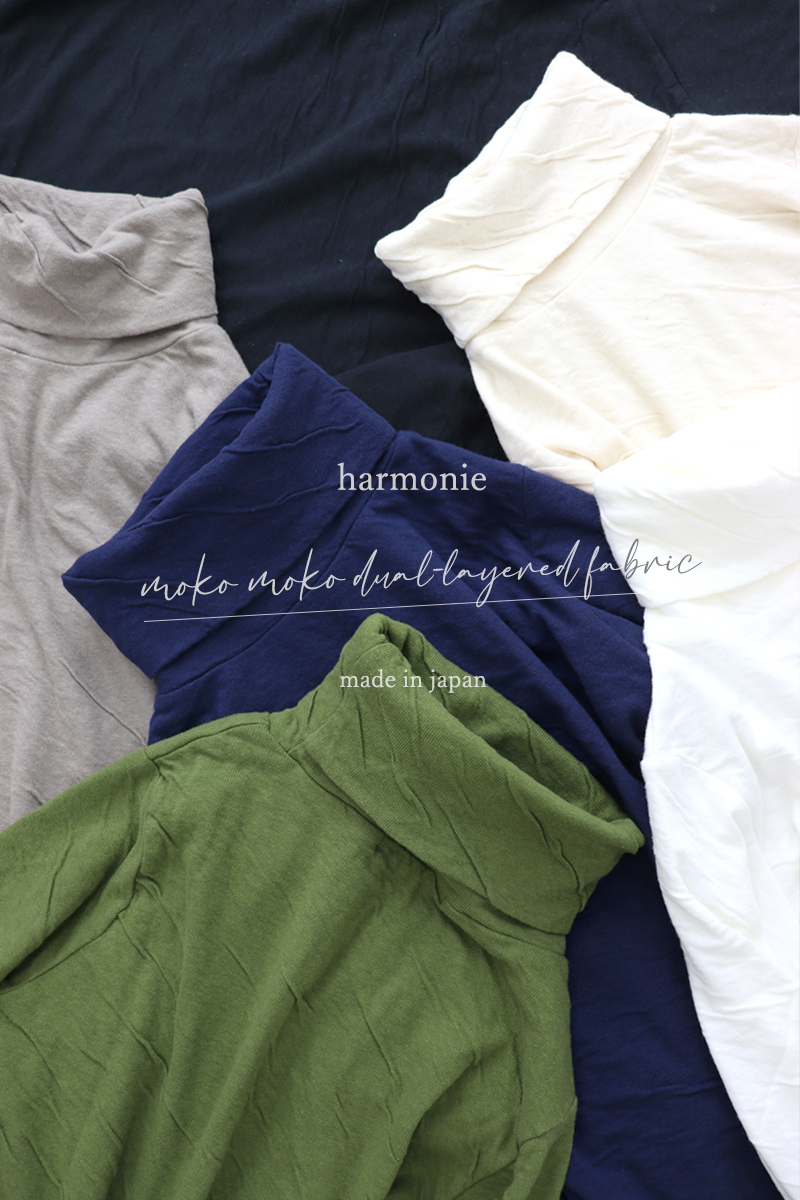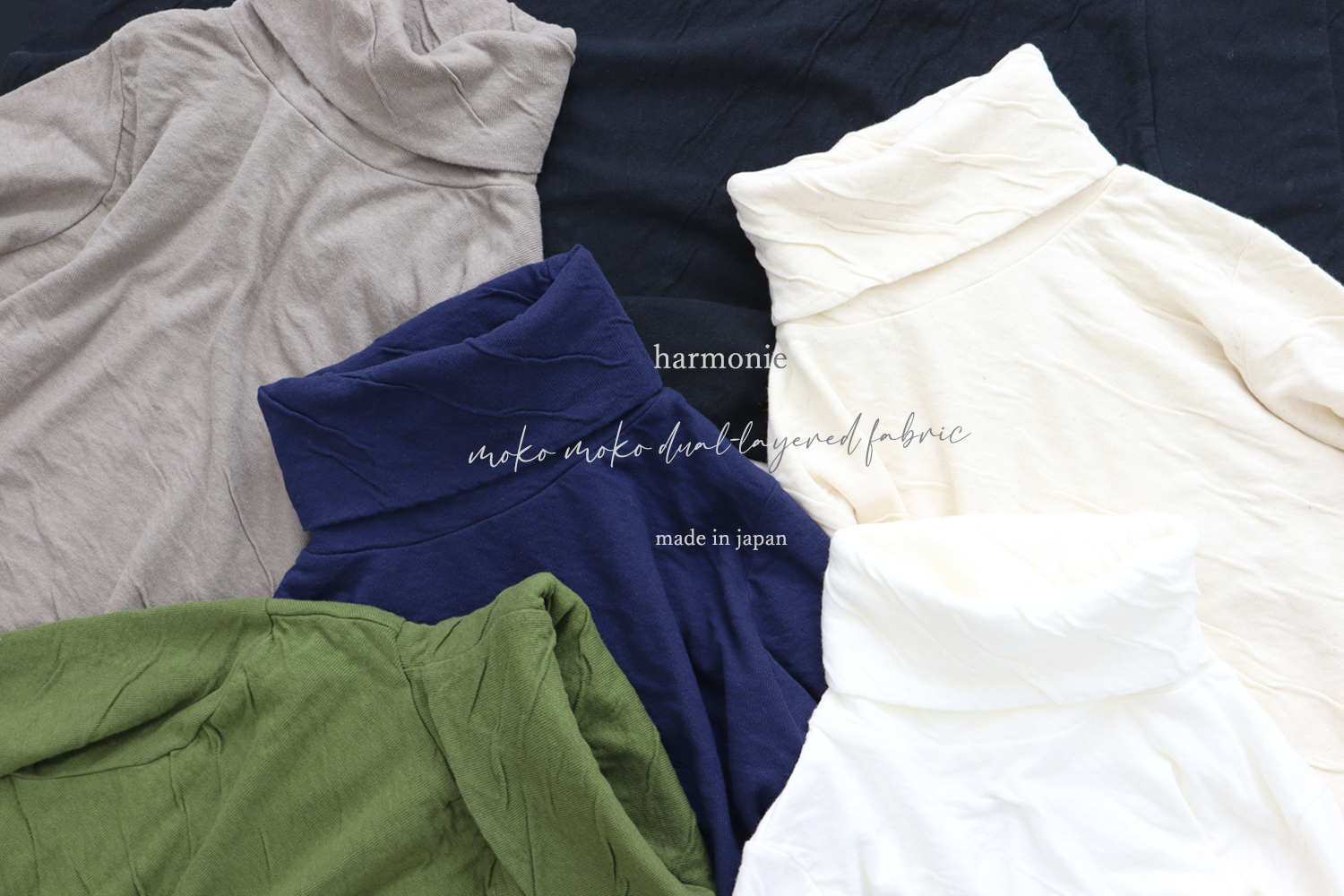 harmonie
もこもこ接結セットイン
タートルネック
No.:62290065
Price:¥7,590 - (tax in)

Size :FREE
Quality:Cotton 100%

MADE IN JAPAN


harmonieオリジナルの"もこもこ接結"素材を使用したタートルネック。

独特のシワ感があり、着るほどに柔らかく、風合いが感じられます。
伸縮性と保温性に優れ、優しい暖かさで身体を包み込みます。

綿100%なので首元のチクチク感がなく、安心してお召しいただけ、
長めの着丈で腰回りまでカバーしてくれる嬉しいアイテムです。
Original Material
【もこもこ接結】
harmonie(アルモニ)オリジナル素材の"もこもこ接結"とは、Cotton 100%の2枚の生地を所々糸でとめ、シワ感が楽しめる生地です。
空気を多く含み、保温性が高く、暖かいのが特徴で、着るほどに肌に馴染み、さらに着心地良く感じられます。
製品にする際に製品洗いとタンブル乾燥を施し、接結素材独自のシワ感と凸凹感を生地に与え、他にはない風合いを生み出します。
1点1点表情の違う、特有の風合いをお楽しみください。
harmonie's original material "moko moko dual-layered fabric" is a fabric that you can enjoy the unique expression of the fabric by fastening two pieces of 100% cotton fabric with threads in places.
The fabric contains a lot of air, has high heat retention,The more you wear it, the more it will become familiar with your skin and you will feel more comfortable.
When making the product, it is washed and tumble-dried to give the fabric its unique wrinkles and unevenness, creating a texture like no other.
Please enjoy the unique texture of each piece with a different expression.