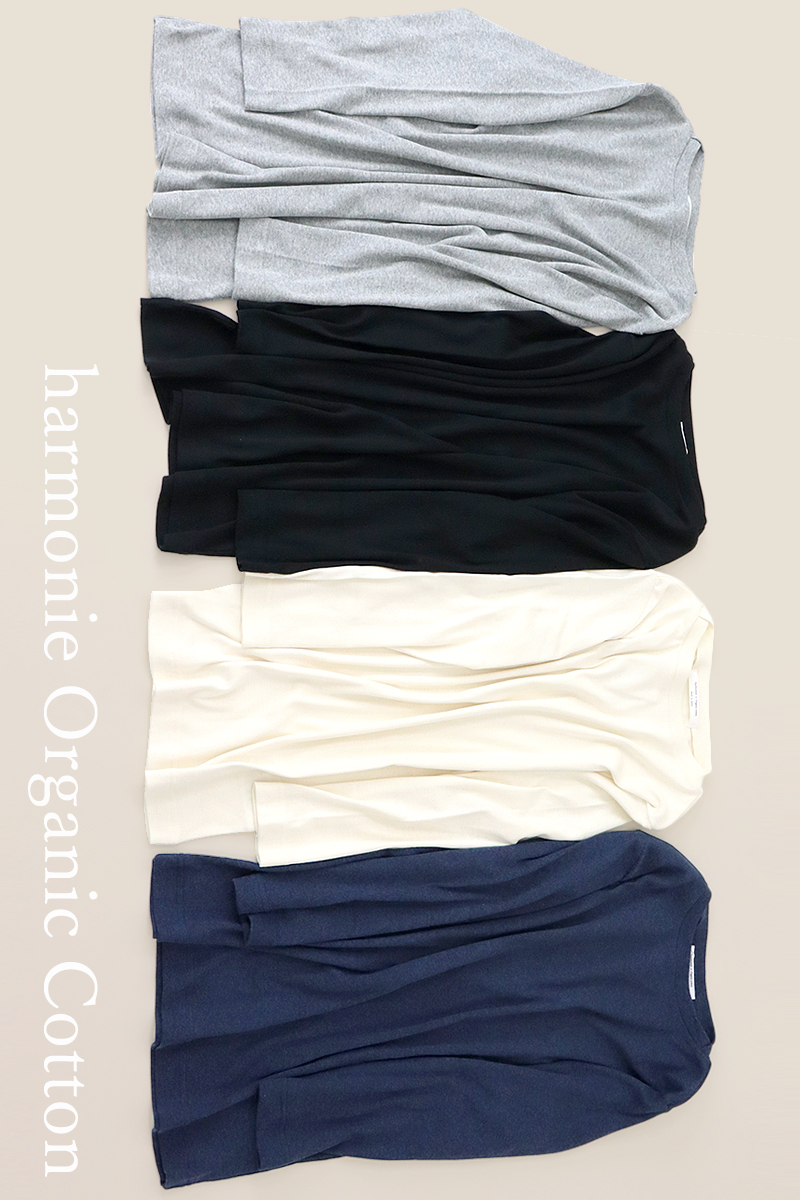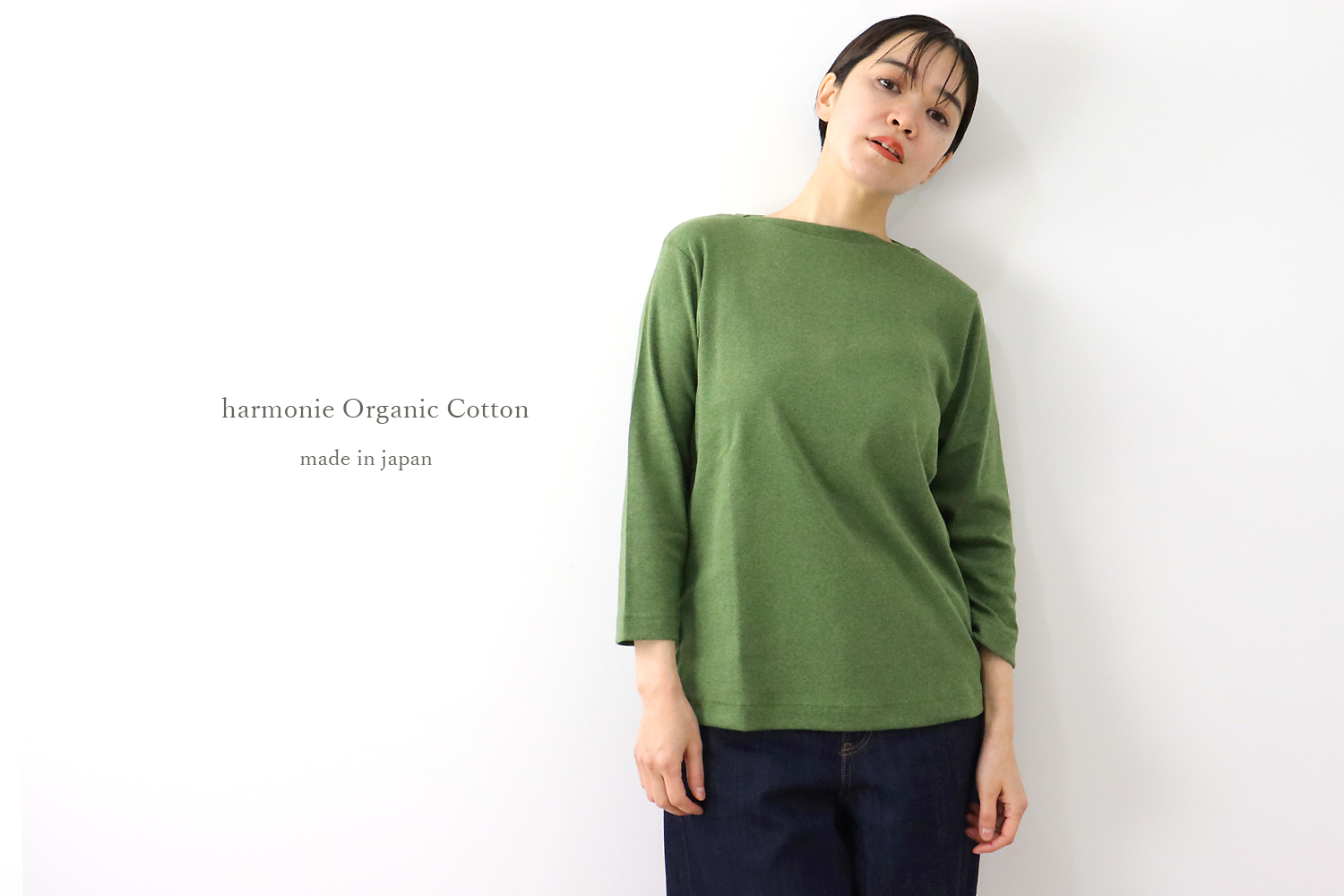 harmonie
Organic Cotton
フライスゆったり
ボートネック8分袖
No.:82270245
Price:¥4,620 - (tax in)

Size :FREE
Quality:Organic cotton 100%

MADE IN JAPAN


Organic Cottonを使用した極上の着心地の8分袖カットソー。

ボートネックと8分袖ですっきりとした印象に。
シンプルなデザインなのでついつい毎日でも手に取ってしまうアイテム。

伸縮性に優れたフライス素材で、柔らかく優しい肌触り。
程良くゆとりのあるサイズで1日中快適にお過ごしいただけます。

Fries【フライス編み】
harmonie(アルモニ)オリジナル素材のフライス素材は、 横の伸縮に優れており、締め付け感が無くストレスを感じず、 敏感肌の方でも、毎日安心して着用できる素材です。
フライスは「ゴム編み」と呼ばれる編み方になり、フライス素材特有の伸縮性を利用することにより、心地よいフィット感を与えてくれます。
30/-フライス素材は、程良い厚みがあり透け感が少なく、 吸湿性・通気性にも優れているデイリーウェアに適した生地です。
An original material of harmonie、 which has excellent stretch without the feeling of tightness or stress.
Even for those with sensitive skin, it is a material that can be worn with confidence every day.
The method of knitting is called "rubber knitting".
The stretchy fabric helps to give it a more comfortable fit.
The material used by fries has a good thickness without the sense of transparency.
It is a fabric that is suitable for daily wear and is excellent for absorbing moisture and great for breathability.