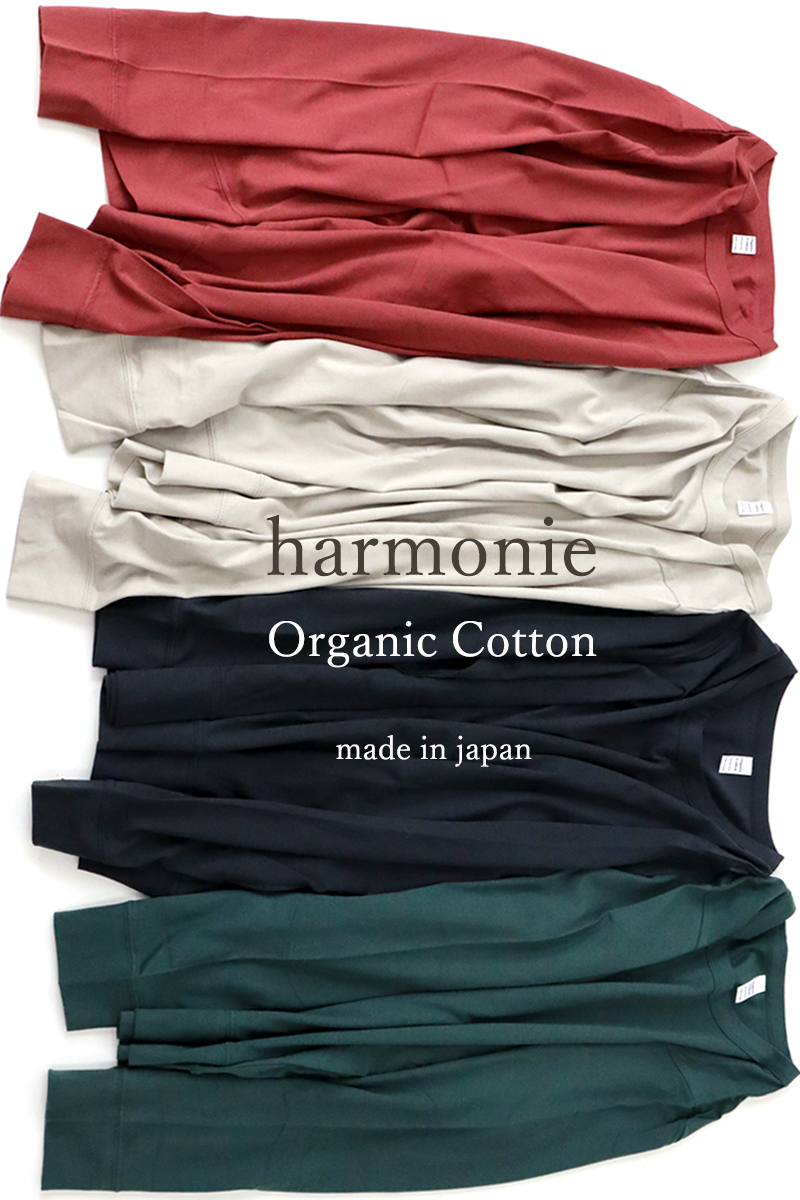 harmonie
Organic Cotton
天竺 切り替え
無地ロングスリーブ
No.:82220010
Price:¥4,290 - (tax in)

Size :FREE
Quality:Organic cotton 100%

MADE IN JAPAN


Organic Cottonを使用したさらりと優しい着心地のロングスリーブ。

シンプルなデザインなので様々なアイテムにも馴染み、ゆとりのあるサイズ感で長くご愛用いただけるアイテムです。

harmonieオリジナルの天竺編み素材を使用し、優しく肌を包み込み、1日中着ていてもストレスを感じさせません。
Plain weave【天竺編み】
harmonie(アルモニ)オリジナル素材の天竺素材は、 しなやかに生地に空気を含んだような、ふんわりとした風合いで、 生地が軽く着用時にストレスを感じさせず、優しい着心地を1日中与えてくれます。
肌なじみも良くふわっとした風合いが感じられ、 素肌に触れる瞬間に優しい着心地に包まれます。
Organic Cotton素材になるので、敏感肌の方も毎日安心して着用できます。
Another Harmonie original material is the use of the cushion material.
This fabric is supple, airy and soft. The fabric is very light and does not let you feel any stress when worn.
It gives a gentle comfortable feeling for the whole day.
It feels nice and fluffy on the skin the moment you wear it.
Also, because it uses the Organic Cotton material, even those with sensitive skin can wear it without worrying, so they too can continue to wear it daily.